ZettaScaler 3.0 (Liquid Immersion Cooling and Air Cooling System)
HPC (High Performance Computing) system that is equipped with the PEZY-SC3 processor. It has a liquid-immersion cooling system and an air-cooling system (ZettaScaler 3.0 Server Unit).
Related Products:
ZettaVEGA Human genome analysis system
PZLAST Meta genome analysis system
---
ZettaScaler 3.0 Liquid Immersion Cooling System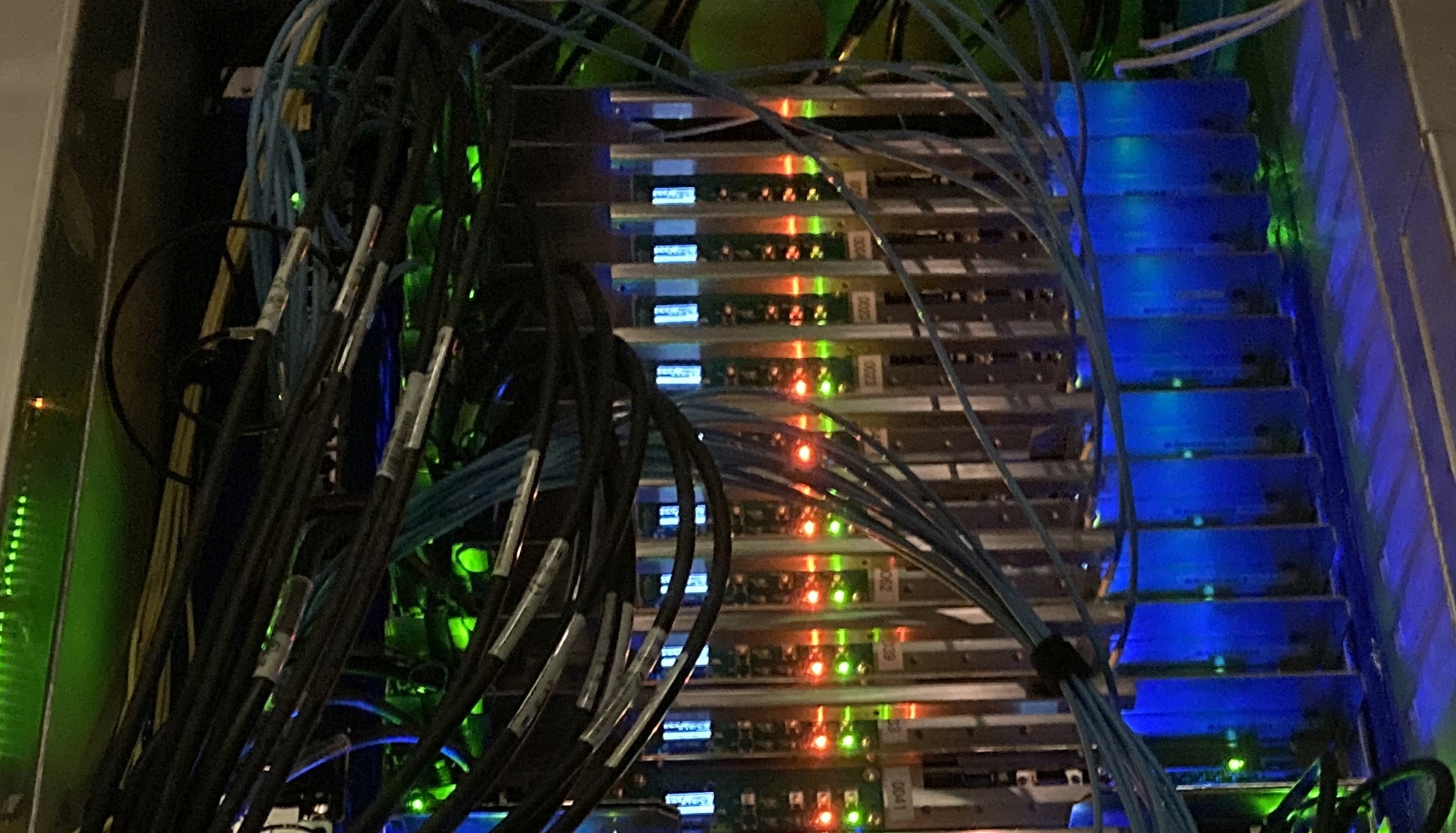 ZettaScaler 3.0 Liquid Immersion Cooling System is an extensible system that adopts our unique liquid immersion cooling technology.
In conventional systems, the equipment along with the entire room has to be cooled through air conditioning, but air conditioning is not necessary for this liquid immersion cooling system. It is a very small and silent supercomputer, it can be even installed in laboratories or offices.
The inside of the immersion tank is filled with fluorine-type inert liquid exhibiting excellent thermal characteristics. By circulating this liquid, it is possible to efficiently cool all immersed electronic circuits. It provides excellent electrical insulation and it is a highly safe liquid with non-combustibility, non-toxic, odorless and zero ODP ( Ozone Depletion Potential ) characteristics.
Furthermore, it has a high boiling point and hardly evaporates, so sealing is not necessary. This simplicity of our system structure along with the ease of use of our cooling system simplifies maintenance.
---
ZettaScaler 3.0 Node unit for Air Cooling (ZS3.0-AC-UNIT)
Overview
ZettaScaler3.0 Node unit for Air Cooling (ZS3.0-AC-UNIT) is all-in-one system of the PEZY-SC3 system. It fits to EIA-19inch system rack. ZS3.0-AC-UNIT consists of four PEZY-SC3 accelerator modules. ZS3.0-AC-UNIT also has high speed network interface.
ZettaScaler-3.0 Server Unit Specification
Baseboard: ExaScaler EPX-BASE2 x 1
CPU: AMD EPYC x 1       
Accelerator:PEZY Computing MOD-SC3H (PCIe Gen4x16 bus) x max 4 modules
Main memory:DDR4 ECC Registered 3200MHz SDRAM 1TB (max 2TB)
Storage:M.2 NVMe SSD 2TB x 4
OS:AlmaLinux 9

Back to PRODUCTS